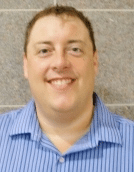 Robb Baar, of College Planning Team and Full-time client at Olympic Place, helps families get their children into the college of their dreams and parents find the most comfortable way to pay the bill.They make the process of preparing for college simple, enjoyable and stress-free. For more from Robb, keep reading.
Every business has a story, tell us yours.
I did everything wrong when I went to college and knew there had to be a better way. College Planning Team exists to help students find, and get accepted to, the school of their dreams AND help parents find a comfortable way to pay the bill.
You were chosen as this month's Success Client. Tell us about your most recent Success.
By using our Customized College Funding Blueprint a client was able to send his son to Northwestern for less than the cost of a state school.
No one likes to brag about their business, but if you HAD TO . . .
We spend our days solving problems and are very successful at finding money others miss.
We learn from our mistakes, especially in business. Give us some words of wisdom.
If you make a mistake; admit it immediately, work to correct it, and ask the client what else you can do to make it right.
Share the best advice you ever received.
Work harder AND smarter.
Describe your perfect day off.
Any day spent outside in the sunshine with my wife and our two pugs is a great day off.
What might someone be surprised to know about you?
I am from Grand Rapids Michigan and whenever I hear "U of M" I think about Wolverines, not Golden Gophers.
Together we are stronger. Tell us something you like about being our client.
All of my clients know where the office is located and appreciate being greeted by a friendly smile. Jan and Dana are always willing to help with anything I need.
If you could work anywhere under the sun, where would you choose?
The Cayman Islands and the bright blue water would be hard to beat.
How can people CONNECT with you?
Email me at robertb@mypinnaclepartners.com or call 612.314.9514